2 Clicks Away From Being Manual Handling Certified In Cork For Just €47
Get 100% Certified without Leaving Your House!

Health & Safety Authority approved for all industries

Whether you work in a shop, an office, a warehouse or construction site - Cherry Picker have got you covered!
How does it work?
In just 2 minutes you can register online and start your learning your theory over about 30-45mins. This can be done 24 hours a day, 7 days a week. It doesn't matter where you are in the country!
Once you have completed all sections, you will be sent a link to book your 10min Zoom practical assessment at a time that suits you. It's as easy as that – you can do it on your kitchen table!
Approved By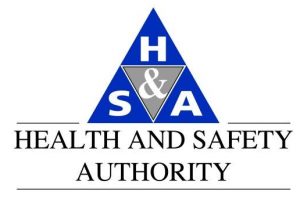 How soon can I get my certification?
You will be emailed your certificate when you complete your practical assessment. Zoom practical assessments take place Monday to Saturday up to 7pm. Our nearest available slots will be sent to you by email automatically when you complete your theory online.
If you need to know what slots are available in advance, you can simply call our Training Department on 1850 228 229 or email training@cherrypicker.ie
Can I complete the training on my phone?
Yes! Phones, laptops, tablets are all compatible.
Where can I book?
You can book your training here
How much does it cost?
€47 per-person.
Where in Cork is the training based?
This Manual Handling training is based 100% online so you can be anywhere in Cork (or outside of Cork) to complete your training in full.
What legislation standard is the course?
Cherry Picker's online Manual Handling training is given in accordance with the guidelines of the Safety Health and Welfare Act, Manual Handling of Loads Regulations (General Applications 2007).
Why do I need Manual Handling Training?
Employers expecting their staff to have any form of manual handling in their work are required to provide training for those individuals.
What customers say about our HSA Approved Online Manual Handling Training
"I urgently needed training for a job I was starting the following morning. I contacted Cherry Picker at lunchtime and was training up and received my certificate by 3 pm. The online training platform was a lifesaver! I couldn't recommend it anymore."
Barry Dwyer, Dublin (Construction Worker)
"Two of our new lads required training as their certs were out of date and cherry picker sorted them out with training on the morning they started with us. The Zoom assessment meant that they didn't need to leave the site to get trained. Very pleased."
O'Neill Transport, Thurles (Shipping Company)
"I was under pressure to get manual handling certification for a job I had lined up. I did the theory assessment on my phone in my van at lunch and then met the instructor over zoom at home that evening for my practical assessment which only took a few minutes. Aaron in their training department really helped me out."
Stephen in Cork Fit-Outs LTD (In-Store Fit-Out Worker)
"I completed my manual handling theory online then did zoom practical on my lunch break. It was great."
Katrina Kaminski, Navan (Warehouse Operative)
"During lockdown, our entire team got trained at home in one afternoon. It was so easy. Will certainly use Cherry Picker again."
Jane's Bookshop, Roscommon (Retail)
"Our team is on the other side of the country to Cherry Picker but the online platform allows our staff to complete their theory and practical all on their phones or laptops, it has saved us so much time! Would highly recommend it to anyone. Lara is very easy to deal with and has been very accommodating."
McGuirk's of Ennis (Hotelier)
Need Some Help? Ask Us Any Questions Here