Cherry Picker's Scissor Lift of the Week
Our fantastic GS 1932 is this week's Scissor Lift of the Week.
This is one of our customer favourites.
It is exceptionally easy to use and the manoeuvrability that it offers makes it the ideal machine for using in tight spaces.
Take a look at our video and see for yourself.
UDrive Cherry Pickers
Cherry Picker offers a wide range of truck and van-based access platforms that can be used by holders of a category B driver's license. They represent an excellent cost saving alternative to a boom as no collection and delivery fee is involved. In 2016 we renewed 90% of our fleet with brand new machines. Our UDrive van and truck-mount booms are designed for the utmost ease of use. Their innovative stabilisation system enables rapid positioning and an exceptional lateral outreach.
Watch one of our UDrives in action at the 2017 Great Pink Run in the Phoenix Park below:
Cherry Picker
Since 1994, Cherry Picker have been providing standard and bespoke cherry pickers and handling solutions in the food, construction and pharmaceutical sectors, as well as to many of the countries high-profile data centres.
At Cherry Picker, we have worked on some of the most prestigious projects in Ireland's construction history as we have developed long-term relationships with some of the top companies in Ireland. Our clients include Google, Facebook, Intel, Amazon, Pfizer, Alkermes, Microsoft and much more. Our many years of expertise make us the go-to company for access equipment and handling solutions in Ireland
What Our Clients Say
DAA
I attended MEWP training with my colleagues. Alan tailored the training to meet our needs. For me personally the training was specific to the machines that I use.  Alan was able to keep our attention throughout the training. I would definitely recommend MEWP training from Cherrypicker.
National Gallery of Ireland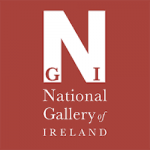 I was impressed by the practicality of the course.  I have experience driving scissor lifts but I did not have experience driving boom lifts.  I was nervous about driving boom lifts but Alan made me feel comfortable and confident.  His personal interaction with trainees made everyone feel at ease.
Americk Packaging
I was renewing my MEWP training certificate.  Alan knew that I was renewing my certificate so kept the training relevant to what I needed. He went over the original material and also added in new material that I did not know. Alan explained things in a way that was easy to understand.
Kilmoon Business Park
Ashbourne, Co. Meath, A84 FY76
Monday – Friday
8.00am – 5.00pm